This time I didn't move too much between two wwoofing spots, about 20 km. Mapua is a small town close to the coast, 30 min from Nelson.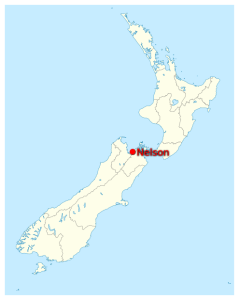 My host operates a transportation business, mainly for trampers with 4 wheel-drive vans ( trekexpress.co.nz ). I'm helping in the workshop doing the mechanics and general maintenance around the shed.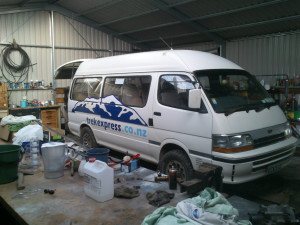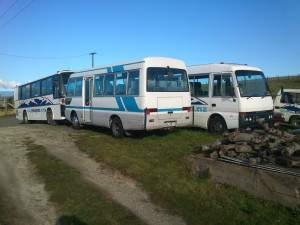 The workshop is quite well kitted out, the MIG welding machine from the Cold War is tough :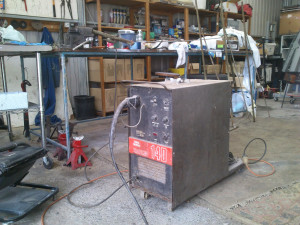 There was a van for sale, now it's mine and I've begun to spruce it up : full cleaning, engine and gearbox oil changing, filters changing, taking off the rust…and modifying the inside furniture (it's probably gonna be a whole new post in the blog). The van is a she and her name is Mya (never mind, each vehicule here has a name).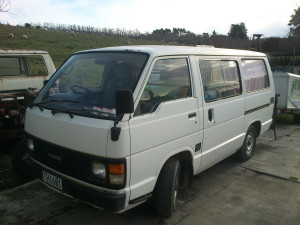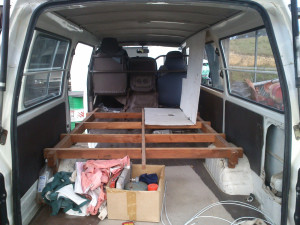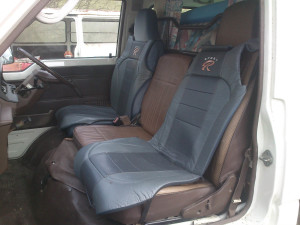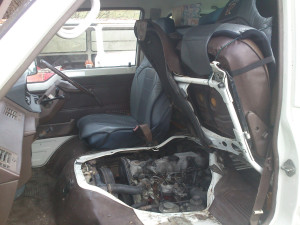 I'm gonna stay here until late auhust, my host asked me to look after the house and vehicules during his holidays. Needless to say it suits me cause I'm in my own element with all those engines to tinker and a large workshop. I'm gonna use this time to settle down a bit. Next expenses : a bass and an amp to rock the place loudly cause there are no neighbours !!!